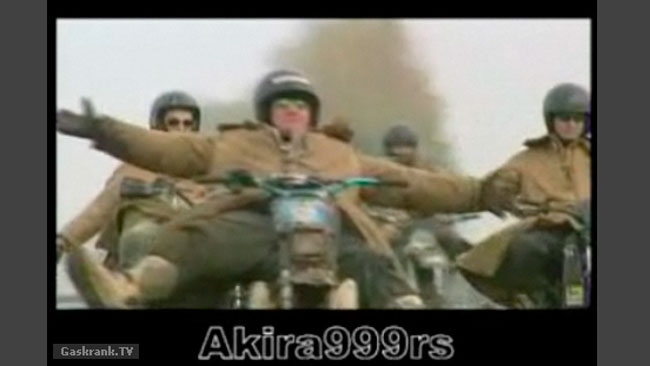 Quand Jey, du staff MxB, nous fait des trouvailles sur le web c'est souvent assez énorme. Celle-là est sublime, ce sont les Purples Helmets et c'est tout ce qu'on sait …. 😉 Pour le reste, cliquez sur play et marrez-vous, c'est Noël !
http://www.gaskrank.tv/tv/motorrad-fun/stunt-riding-11100.htm
ARVE Error: id and provider shortcodes attributes are mandatory for old shortcodes. It is recommended to switch to new shortcodes that need only url
Les Purples Helmets aux ISDE à la fin de la vidéo !
ARVE Error: id and provider shortcodes attributes are mandatory for old shortcodes. It is recommended to switch to new shortcodes that need only url